Sister Companies
Glenn Hepfner Inc. is home to and parent company of Hepfner Racing Products and Streeter Super Stands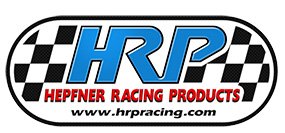 The Hepfner Family has long been a part of motorsports in the S.E. Wisconsin area. Glenn Hepfner got his gear head bug with dune buggies and hot rods in the 60's and 70's, while sons Todd and Troy began racing flat track motorcycles in the 80's. All three Hepfner's would soon find themselves competing in dirt track modifieds with Todd and Troy later advancing into winged sprint cars. It was the quest of building a better sprint car wing that the dawn of Hepfner Racing Products (HRP) was born and quickly became a full-fledged motorsports company, manufacturing products not only for the open wheel dirt track market but virtually every genre of motorsports, including shop and trailer accessories. With several of the GHI staff involved in racing along with the Hepfner's continued participation in several capacities- the HRP product roster and brand continues to be on the forefront of technology and an industry leader.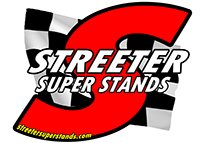 With the growth of Hepfner Racing Products manufactured shop and trailer accessories, another expansion in motorsports for the company was into kart racing, a popular market and one that the family was also well versed in. The Hepfner's would acquire and take over the daily operations of the already successful Wisconsin based Streeter Super Stands and continue the manufacturing of kart racing related products and customer service already established by original founder Larry Streeter. With their innovation, state of the art technology and production manufacturing experience, the Streeter brand was expanded by The Hepfner's with revisions to existing products and introduction of additional products which helped streamline the overall manufacturing process, increased packaging advancements to reduce shipping costs and implementation of technological advancements which increased sales, market share and profit.
New Endeavors
The Hepfner family, along with their enterprising crew, are always looking to bring a new product, service or business to the forefront. This originality and dedication allows our family of companies to grow and succeed. Be on the lookout as we continue to expand with exciting new endeavors.